An initiative by Mr. Hitesh Mali's Team
You and your team must know the latest trends and market demands in the fast-paced financial industry. Your workforce will need reliable training to adapt to these changes and improvements. 
By providing the best information, tools, and client interaction tactics, we boost team confidence and productivity. We use case studies and real-world events to present our work. We believe in conveying content and concepts so the team can comprehend them, improving their work.
This workshop will provide your staff with:
3 Day Online Workshop starts from:
5 September 2022 ~ Thursday ~ 4:00 PM
Presenting best understanding of financial services
Meet the Trainers
She is a dedicated resource handler, gold medalist HR post graduate with continuous attempt at organization building. Sheer understanding in compliance related matters through certificates and trainings like NISM Certification in Depository, Executive Presence and many more. Her work philosophy is that there is always scope for improvement. Never stop working towards improvement. Interacted with More than 600 Plus MFD for their Business Growth & Development.
Interacted with over 1000 MFD for business growth and development. For the past six years, she has been an enthusiastic leader in the acquisition of new clients, with an educational background that raises the stakes in the field of finance. While mastering the ability to excellently understand client needs for a business lifestyle that leads to collective strategic growth, she believes in continuous learning and has attended numerous training workshops Program on Leadership Essentials for Managers, Business Innovative Thinking.
This workshop will boost your staff with:
This workshop will provide your staff with:
This workshop will enrich your new staff's working skills by: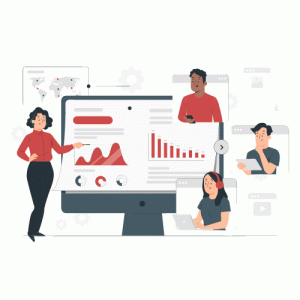 This training will make your presentations, interesting, engaging, persuasive, structured, and concise. Most importantly, though, they will help you feel more comfortable and confident in front of a room.
Focus on Creative Thinking
Creative thinking is not something you are born with; it is a skill that can be improved with practice. The brain can be likened to a well-designed car; it needs an efficient driver to exploit its full potential. Let us take you on a driving course with a difference!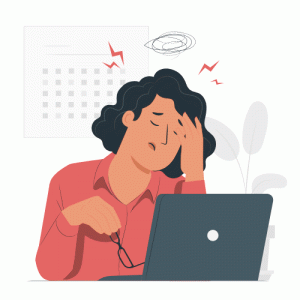 Focus on Stress Management
Many people like to think they do not "suffer" from stress. For them to admit to it is like saying "I cannot cope," and this gives impressions of weakness and failure. Others may think of stress as just the modern excuse for getting off work. We may try to convince ourselves and those around us, that things are fine; when in fact they are not.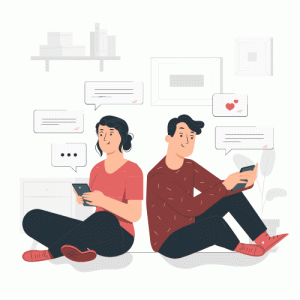 We learn to talk at an early age, but communication is not just about talking. Communication is only successful when both the sender and the receiver understand the same information as a result of the communication. Getting your ideas across successfully requires an understanding of communication styles and behavioral flexibility.
Note:
No recording will be provided for any session.

No clippings or any other content from the session shall be uploaded on any digital platform or shared to anyone through other means.

All sessions shall be LIVE only.

Presentations shall be provided only after completion of 5 sessions.

We shall use our Zoom Platform for Webinars, so link shall be provided to you 1 day prior to the session.

No refund shall be given once the payment is done.

Attendance is compulsory.
Disclaimer:
These training and the materials presented during the session are only for information purposes and to improve your work practices. We don't intend to infringe any copyrights or hurt sentiments of any political, religious or legal entities. We don't intend to provide any advices, recommendation and tips relating to Financial industry or financial products. It is solely for employee development.